Migracorr Migraine Stopper
Regular price
$161.00 USD
Sale price
$64.00 USD
Unit price
per
Sale
Sold out
AfterPay and PayPal are available!
What if we told you that you may not have to deal with the pain of migraines any longer...
Introducing the Migraine Stopper, a patient-operated, a portable pneumatic medical device created to assist in the treatment of migraines.
This ground-breaking device uses precise air pressure to stimulate both the Trigeminal and Vagus nerve, to give migraines relief.
Free Shipping
90-Day Money-Back Guarantee
Clinically-trialed
Natural Remedy
Preventative Use
Tap above to buy now, and turn off migraines today for only $249!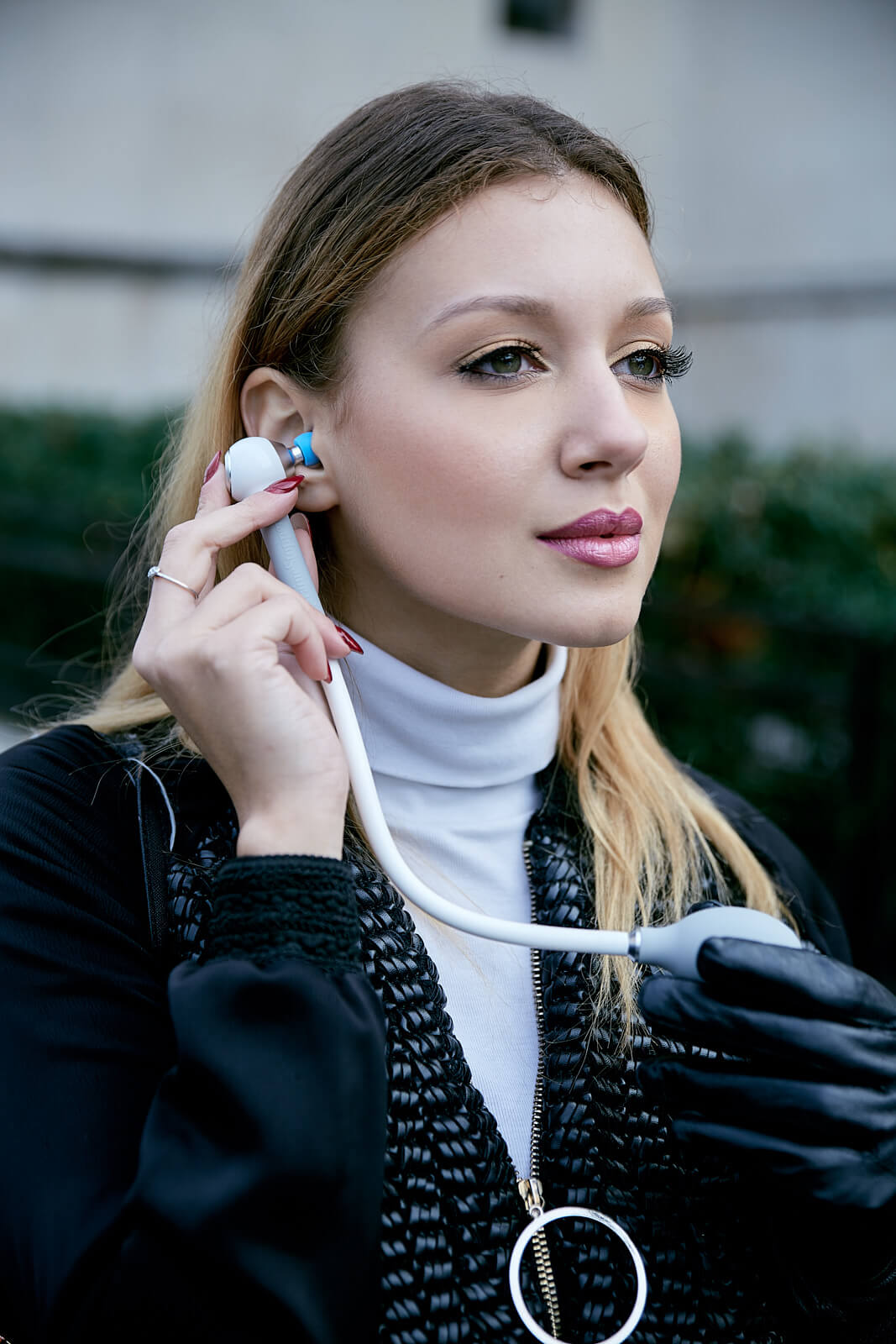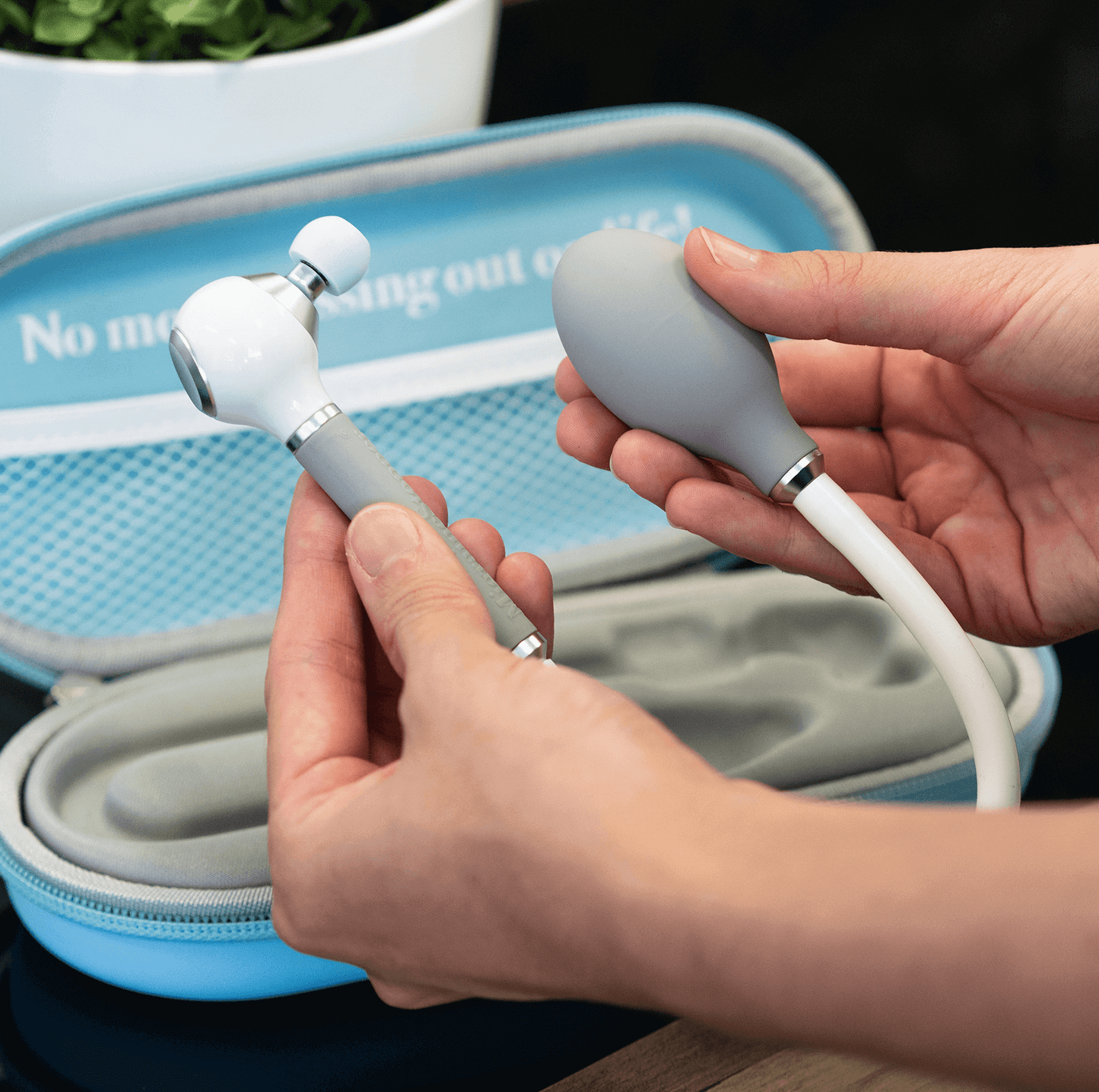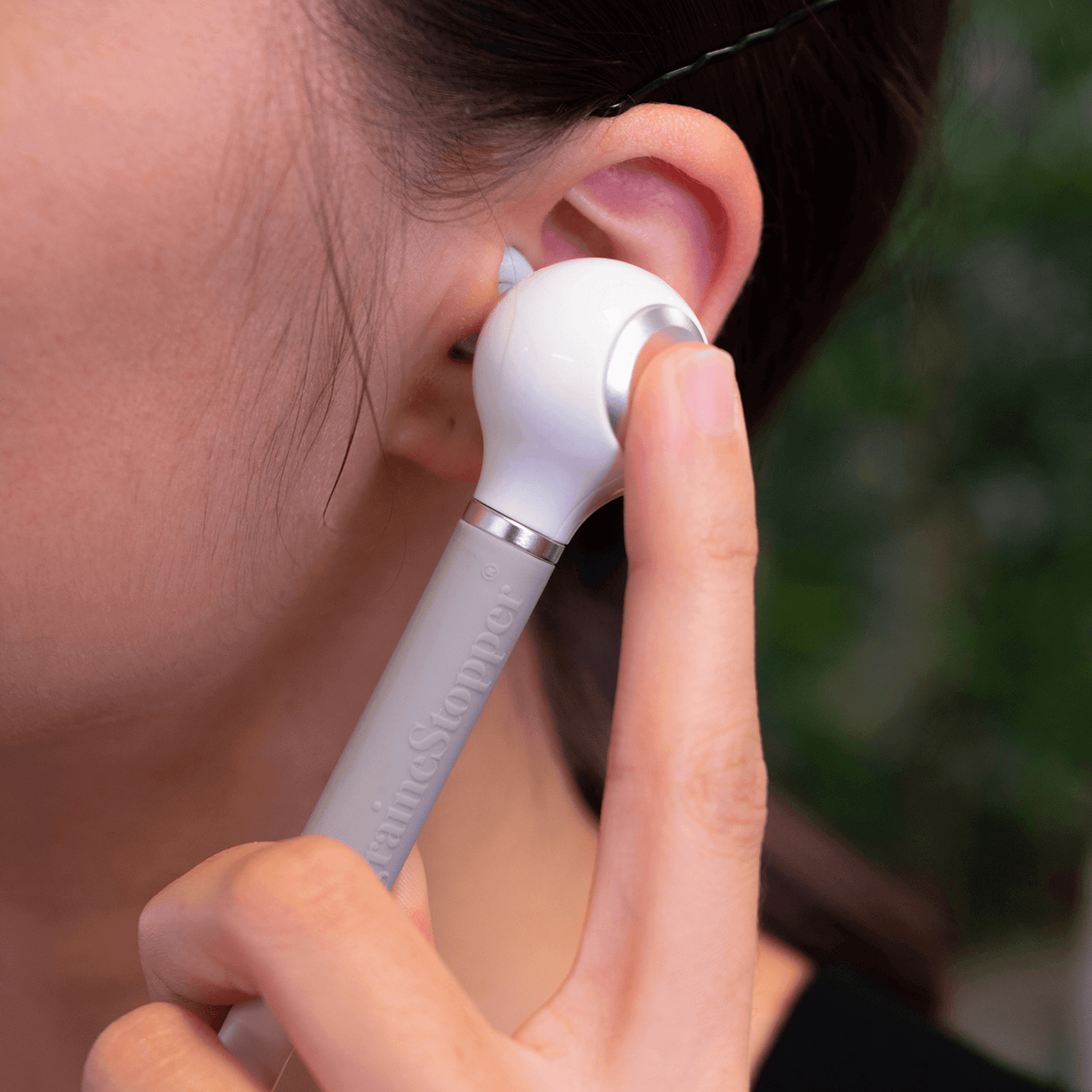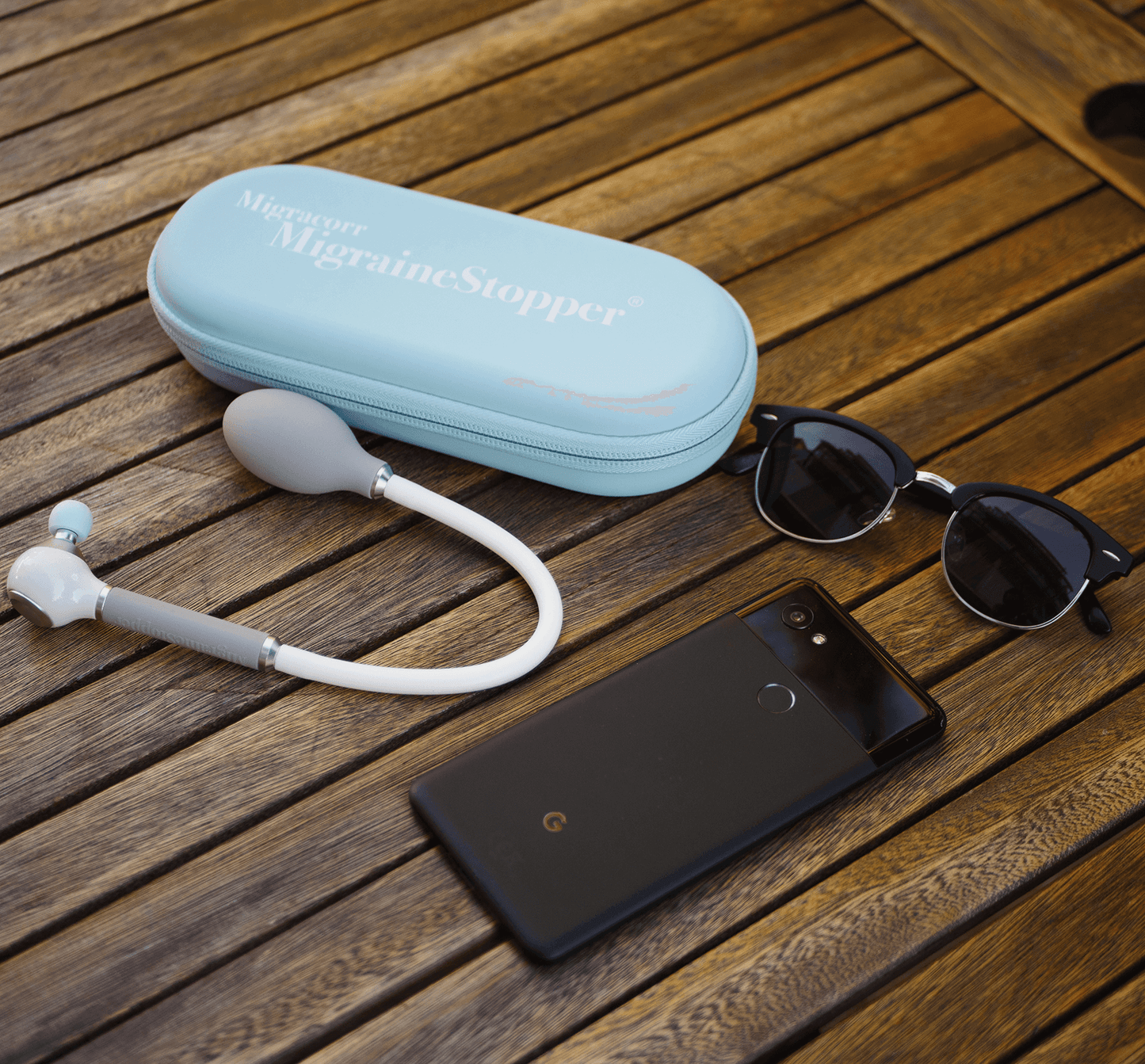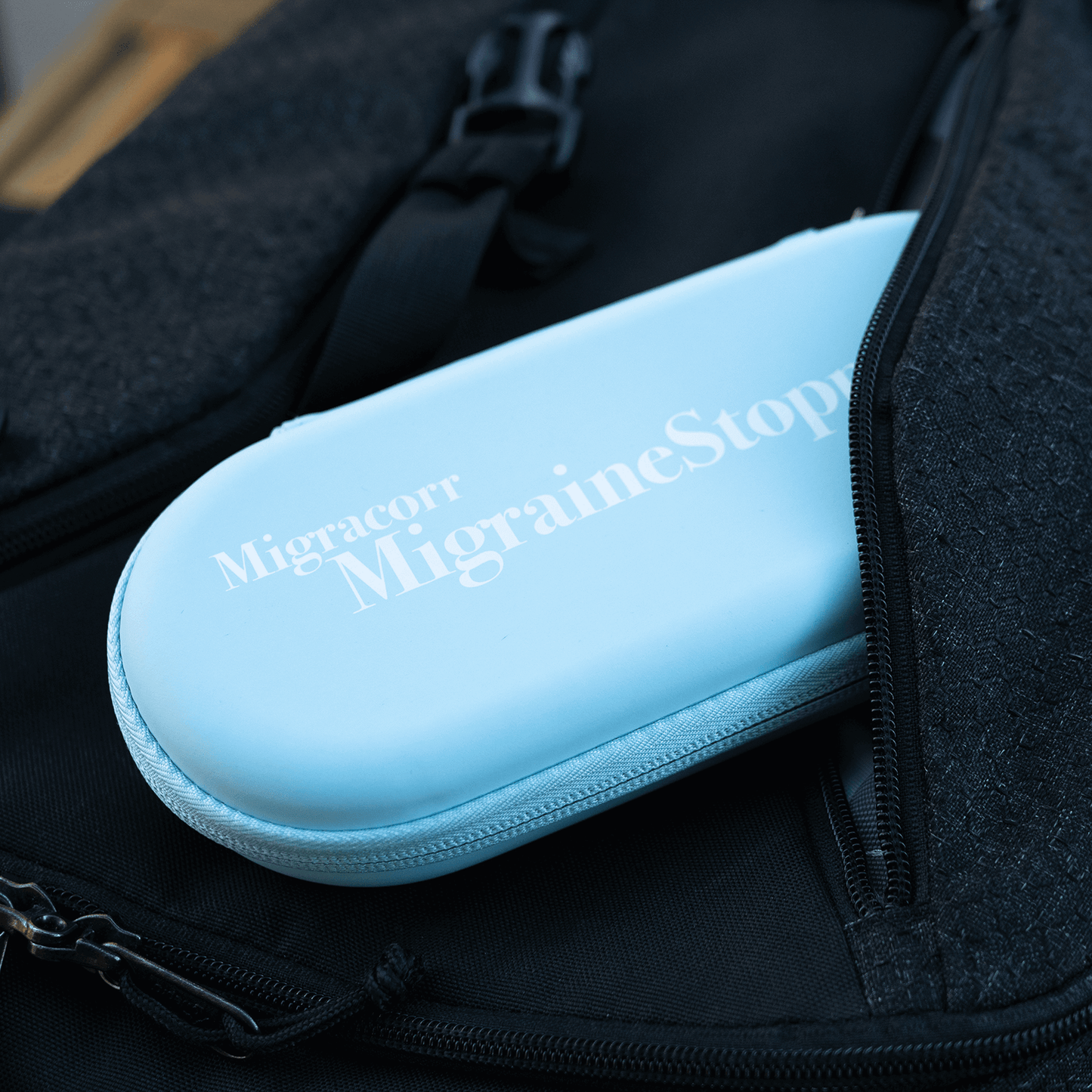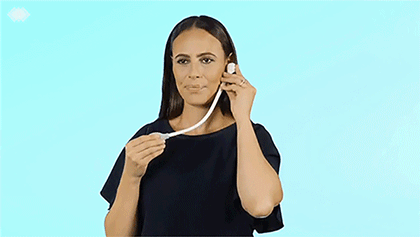 Testimonials
Robyn Dennis
"at least 90% improvement in my migraines, and therefore in my life!"
Neegya Shrestha
"All it took was puffing air in my ears to take my pain away…"
Olivier James
"a great, medicine-free, way to treat my chronic migraines"
Reviews & FAQ
90 Day Money Back Guarantee
If you find the Migraine Stopper ™ does not work for you, we will refund you the full cost of your purchase (less shipping & Handling) up to 90 days after your purchase.

As with any drug, therapy, or treatment, not every patient will be a responder. Our clinical findings showed that the vast majority of migraine sufferers do get therapeutic results with this therapy.

Just send your Migraine Stopper back to our Head Quarters with your name placed with your Migraine Stopper so we can identify you.


Suite 203/83 Mount st. North Sydney, NSW 2060
Unlimited Email & Phone Contact
We are not going to love you and leave you! Any questions you have about your migraines or using the Migraine Stopper™ will always be answered by Adam.

Email or phone him!

1 x hard carry case
1 x Extra earbuds
1 x Quick start Guide

What is a Migraine Stopper ™ ?
It is a handheld, ear pump patients use on themselves, for migraine relief.

During the 18 month clinical trial there was no reported adverse side effects from using the Migraine Stopper™️.

The patented "migraine relief valve" increases the safety of the device to use, and helps to ensure a correct level of air pulsing each and every time it is used.

Will using it be painful?
When used the Migraine Stopper™️ should never cause pain or discomfort. The sensation in the ear can feel unusual for some people, but should not be painful.

If there is any discomfort, stop and see your health care practitioner.

How long will it take until I feel better?
Results like for most therapies may vary from person to person, but we believe that most people may get relief from their migraines, within about 15 minutes.

If I have ear pain, can I use Migraine Stopper?
No. Any ear discomfort must be looked at by your health care practitioner. Only use the Migraine Stopper™️ on ears that are pain free.